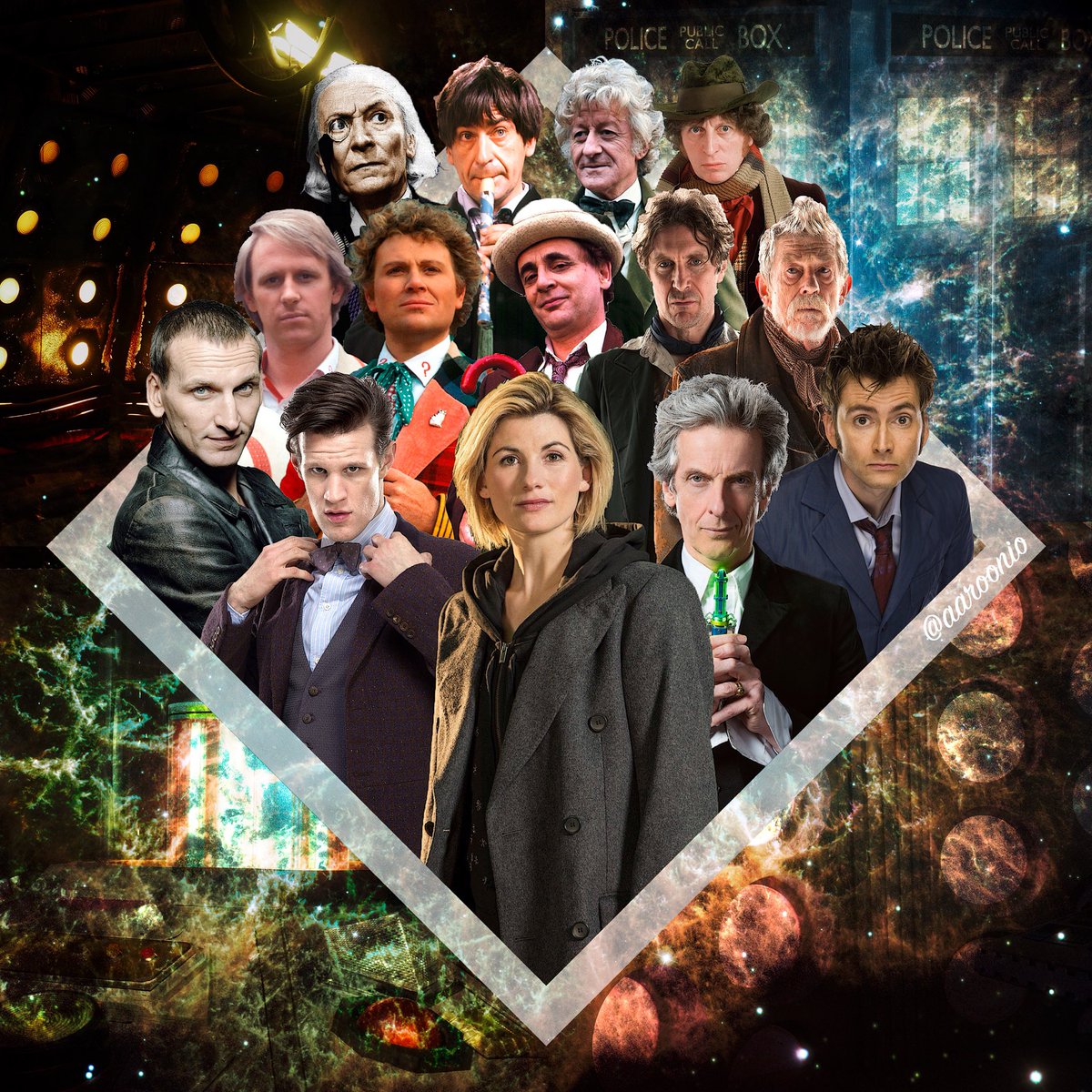 "There's no point in being grown up if you can't be childish sometimes." — The 4th Doctor (Tom Baker)
Many people turn to parents, grandparents, best friends, or even a priest or pastor to turn to for advice in times of need. For geeks, nerds, and other assorted misfits, we have a different source of comfort and advice.
The wisdom of Yoda, Captain James T. Kirk (or Picard, depending on your preference), Thanos, Gandalf, or many other characters from the various realms of sci-fi/fantasy are a bastion of wisdom. For me, there is only one really, and that's the Doctor. Whenever I need some sage advice, I just listen for the wheezing sound of the Tardis, open the door and look for the Doctor.
Doctor Who has been around for more than 50 years. In all that time, you can find relative truths and insightful wisdom in his various incarnations. That was the great thing about regeneration's, or how the Doctor has survived all these years for those non-Whovians.
For example… What do I bring to a party? "Always take a banana to a party!" (The 10th Doctor, David Tenant) or Will you read me a story? "We're all stories, in the end… just make it a good one, eh?" (The 11th Doctor, Matt Smith) and When can I go to sleep? "Rest is for the weary, sleep is for the dead." (The 6th Doctor, Colin Baker)
The wisdom of the Doctor extends beyond the simple and the straightforward advice one would expect from a family member, friend or confidant. The writing in the show was poignant, provocative, and has kept the fans enthralled and enticed new fans to the show.
"A straight line may be the shortest distance between two points, but it is by no means the most interesting." — The 3rd Doctor (Jon Pertwee)
That's the beauty of Doctor Who. Each Doctor has been played by a different actor, each with their own personalities and charm. It's like a wealth of advice from a long line of long, lost uncles (and a soon-to-be aunt) right at your fingertips. The Doctor has always been a source of insight into humanity and our various idiosyncrasies that define us, both good and bad. The Doctor has made it very clear that humans are far from perfect, but with potential. I think longtime Doctor Who showrunner, Steven Moffat, said it best.
"When they made this particular hero, they didn't give him a gun, they gave him a screwdriver to fix things. They didn't give him a tank or a warship or an x-wing fighter, they gave him a call box from which you can call for help. And the didn't give him a superpower or pointy ears or a heat ray, they gave him an extra heart. They gave him two hearts. And that's an extraordinary thing; there will never come a time when we don't need a hero like the Doctor." — Steven Moffat
So as we prepare for the next Doctor (Jodie Whittaker) to take the controls of the Tardis along with new showrunner Chris Chibnall this Fall, we can look forward to more words of wisdom that I know I'll be adding to this list.
###
Mark Piggott is the author of the Forever Avalon book series. Forever Avalon is available for purchase as a book/ebook at Amazon. The Dark Tides is available for purchase as a book/ebook at Amazon, Barnes and Noble, and iUniverse publishing. The Outlander War, Book Three of the Forever Avalon series is coming soon from Austin Macauley Publishing.