I've always been a book lover,but even more so lately. I just want to fill my bookcases with every novel I've ever read and loved. In fact, I warned my children that, when I die, their inheritance will be a library of books. Is that a bad thing? No, it's not. Heinrich Mann said, "A house without books is like a room without windows."
I use to sell my old books at yard sales because I thought, "well, I already read these so why keep them?" Then I moved to Alexandria, Va., and discovered something wonderful… Library Book Sales. I never knew that libraries sold their old books and books donated to them to raise money to support the libraries. So now, I am not only benefiting my own mind and soul, as an avid reader, but I'm also benefiting the community by supporting the local libraries.
The problem is, I buy more than I read. I think I've spent about $200 in the past two years on books, but we're talking more than 100+ books. I've bought classic novels, completed whole series, and found lost stories I read long ago and want to discover anew. I mean, where else can you find the complete set of hardback George R. R. Martin novels for under $20! Seriously!
"It is books that are the key to the wide world; if you can't do anything else, read all that you can." — Jane Hamilton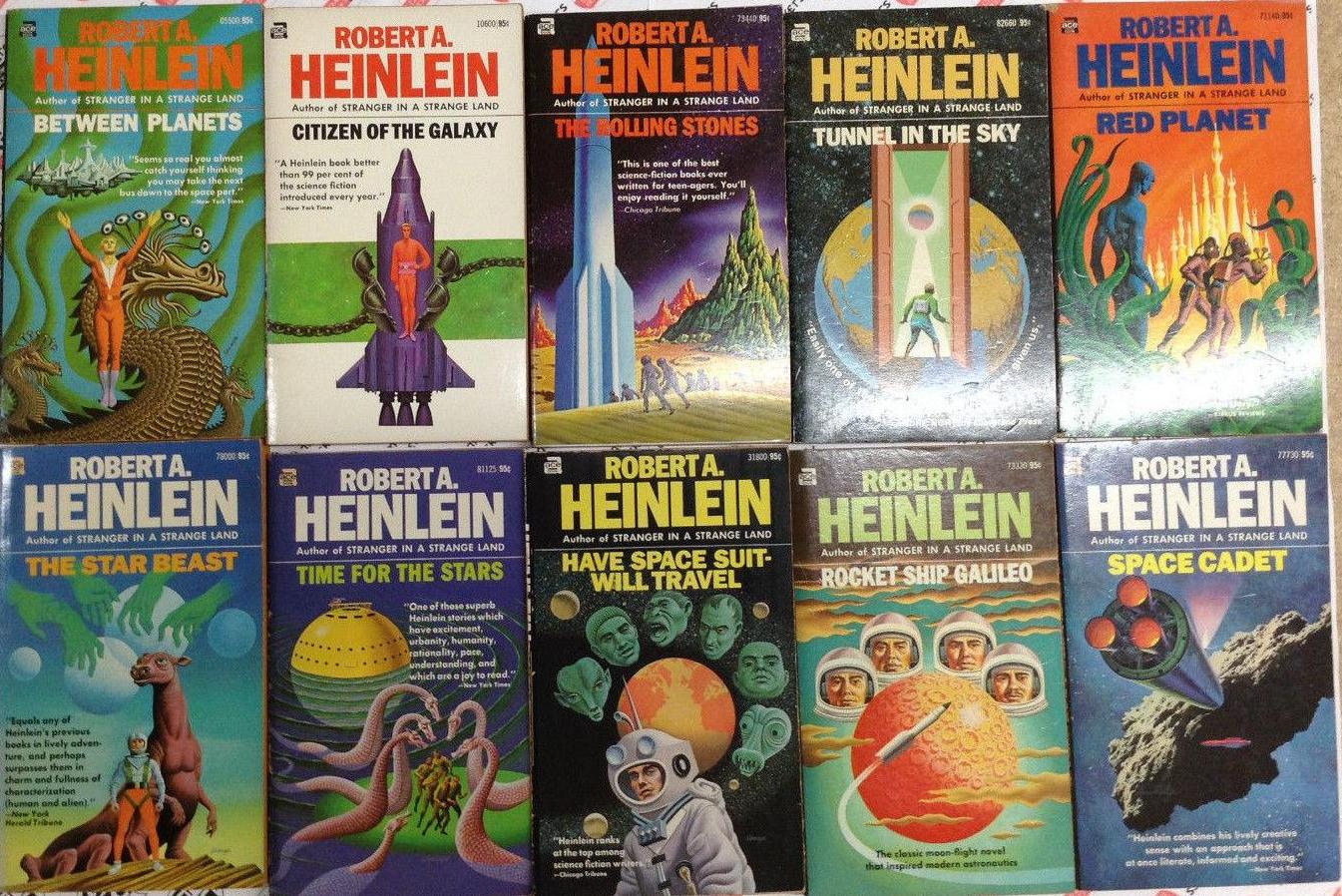 You can find books that people seem to have forgotten about. For example, I found old Robert Heinlein paperbacks from the 50's for 25 cents each! He is one of the premiere science fiction authors and to see his work, discarded in a box, was a shame. I haven't read anything by him since high school, so this was a big find for me. These books are a part of the legacy we, as authors, share.
You can find practically anything at these book sales, from classics to romance, science fiction/fantasy to historical and political dramas. Even cookbooks, self-help books, and graphic novels. The best book sales are at the bigger libraries, but you can often find a few gems at smaller ones. I've gone to George Mason University library and a small Catholic school book sale and made great finds at both. While I search for sci-fi/fantasy novels, my wife is looking for historical fiction and thrillers. There's something for everyone.
I know ebooks and book readers make it easier for people to read nowadays. I myself read on my phone on the my daily grind on the DC metro sometimes. Often, it's easier than carrying a big book in my briefcase; and yet, it's the feel, the smell of a book, that makes it all worthwhile. As an author, one of the biggest thrills in my life was holding my own book in my hands for the very first time. It's magical.
So, this is my plug for you to go out and support your public library through local book sales. There's a great website for finding local book sales, www.booksalefinder.com. It'll give you a listing of all the book sales in your area. Use it to fill your library with more books than you'll ever get to read.
###
Mark Piggott is the author of the Forever Avalon book series. Forever Avalon is available for purchase as a paperback/ebook at Amazon. The Dark Tides is available for purchase as a paperback/ebook at Amazon, Barnes and Noble, and iUniversepublishing. The Outlander War, Book Three of the Forever Avalon series is coming soon from Austin Macauley Publishing.