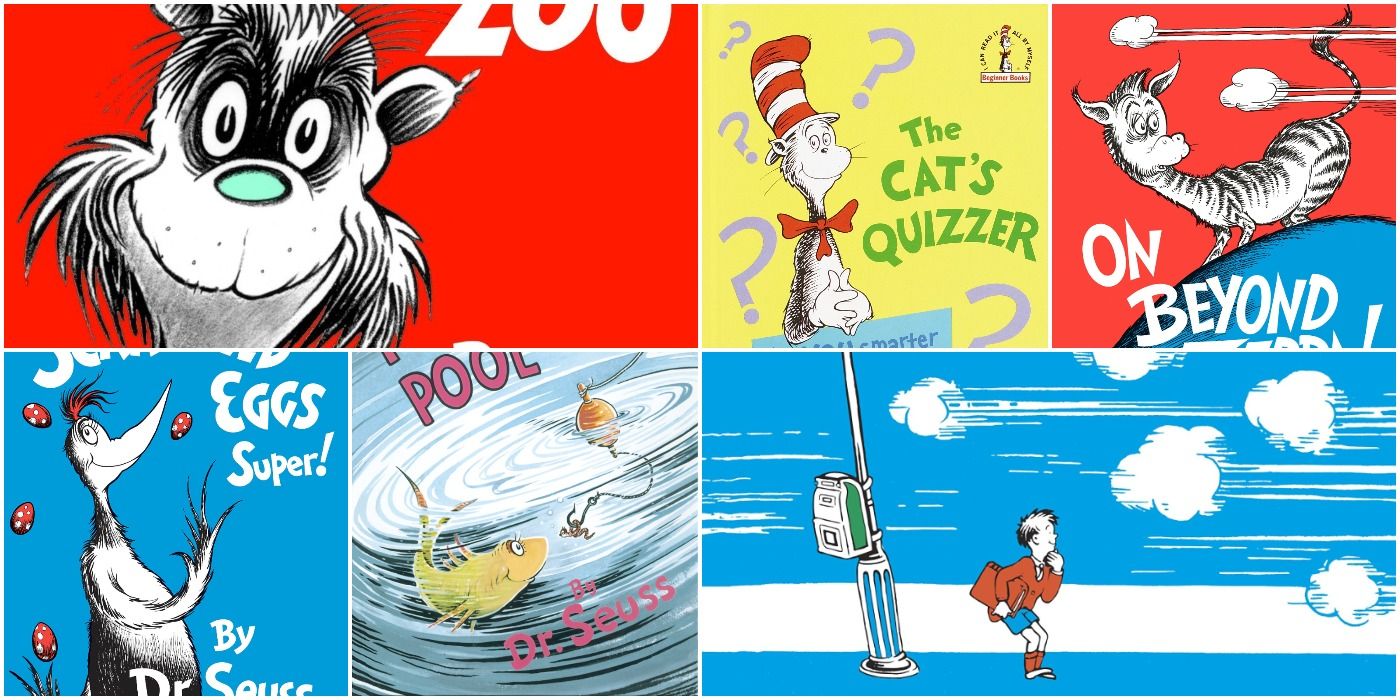 I have spoken here often about free speech and the First Amendment. As a writer, I am a firm believer in this sacred institution. I stand by the adage that "I may not agree with what you say but I will defend your right to say it." That said, have we (as a country and a society) gone over the edge with political correctness that we are banning Dr. Seuss?
I grew up reading Dr. Seuss, watching the TV specials, the movies, etc. His books have been an institution and a focal point in children's literature. And yet, we are examining everything to the point of lunacy for political, racial, and social content, forcing it from our lives.
Like any parent, the first books I bought, read, and gave to my children were Dr. Seuss. We didn't look at it through the lens of political correctness, we looked at it as an easy way to teach our kids about the environment (The Lorax) or counting and colors (One Fish, Two Fish, Red Fish, Blue Fish) or even behaving themselves while having fun (The Cat in the Hat). Are we also going to erase all the movies and TV specials based around Dr. Seuss?
I applaud the New York Public Library (NYPL) who took a stand against this audacity, saying, "As public libraries do not censor material, the very few copies we have of the six Dr. Seuss titles in question will remain in circulation until they are no longer in acceptable condition,'' the NYPL said in a statement. "At that point, we will not be able to replace them, as the books are out of print. So, eventually, they will no longer be available to borrow." This is the cost of our political correctness.
I think we are continuing to have this conversation on sensitivity in literature, especially anything written in the early 20th century. Is some of it insensitive to race and culture? Absolutely. They, like any form of entertainment of that time period, is a product of that time. It needs to be looked at through that spectrum, not the lens of today's "cancel culture" who think anything and everything that is racially or socially insensitive needs to be eliminated. Remember these words:
"Those who cannot remember the past are condemned to repeat it…"

George Santayana, Spanish philosopher
We cannot simply erase the past, thinking it will create a better future. If we don't learn from that history, we will just make those same mistakes all over again. Why can't we just look at something and appreciate it for the sentiment and not outright cancel it?
Sorry for the rant, but back to Dr. Seuss… I understand some of the imagery in "If I Ran the Zoo" and "And to think I Saw It on Mulberry Street" are racially insensitive. We didn't have such a world view when Theodore Geisel wrote and drew these books. The imagery is what it is, but to ban the books outright is, well, fascist. It's the same thing that Adolph Hitler and the Nazi's did to books written by Jews or that didn't portray the Aryan image as they wanted it. So now, we're doing it to anything that the "PC Police" say is insensitive to whatever race, religion, or creed.
We don't need to ban books. We need to look at them through the lens of the time they were written, understand why they were written, so that we can have a conversation and learn what not to write or how to act. How can we understand the evil of racial injustice without "To Kill a Mockingbird" or the plight of runaway slaves without "Uncle Tom's Cabin" and yet these books are being banned because of "racially insensitive language." Do we ban rap music that uses the same language? No, and we shouldn't so why ban books?
You can't write a story about the south or any history without using somewhat bad language. I found myself in such a conundrum while writing my latest novel, Corsair and the Sky Pirates. The novel is a steampunk historical fiction set in the late 1800s, early 1900s. I have a very diverse group of characters, and the language back then was not PC. I will not use the "N-word" or anything like that, but I wanted to convey the repugnance of the villains in how they treat people. How do I do that without using such foul language? These are the issues that writers face today, because we want to reach our audience without jeopardizing our relationship with them.
So please, can we stop banning books! If it's not your cup of tea, don't buy it, read it, watch it or listen to it. If you want to understand what effect banning books has on society, read "Fahrenheit 451" by Ray Bradbury, "The Book Thief" by Markus Zusak, "1984" by George Orwell, or "V for Vendetta" by Alan Moore. Then maybe, you'll understand why we shouldn't do it.
# # #
Mark Piggott is the author of the Forever Avalon fantasy book series. Forever Avalon is available for purchase as a paperback/ebook at Amazon. The Dark Tides: Book 2 of the Forever Avalon Series is available for purchase as a paperback/ebook from iUniverse Publishing and at Amazon, and other booksellers. The Outlander War, Book Three of the Forever Avalon series is available for purchase as a paperback/ebook from Austin Macauley Publishing, and at Amazon and other booksellers.